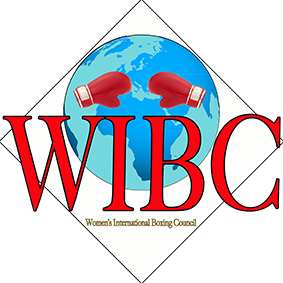 Women's International Boxing Council (WIBC)
The Women's International Boxing Council-known as the WIBC, began in 2002 in Fort Lauderdale, Florida by former World Kickboxing Champion Jeff Gibson.
The WIBC was created as a platform to showcase the talent of world class female professional boxers, who up to that time, boxed in relative obscurity.
Gibson started with a bang on 21 December 2002 with his world title card at the War Memorial Auditorium in Fort Lauderdale, Florida featuring a "who's who" of women's boxing.
Results were the legendary Ann Wolfe TKOing Martha Valley for the WIBC Super Middleweight title, Deborah "Sunshine" Kettfether defeating former world champion Mitzi Jeter, Lisa Brown winning by decision over Karen Martin, Marianne Chubirka over Gracie Roca, and Yvonne Reis defeating Bonnie Mann.
Jeff continued to promote combat sports events but realized the conflict of interest controlling the WIBC and promoting presented; thus he contacted Don "Moose" Lewis, Chairman of the IBU-International Boxing Union to sell the organization.
The transaction was completed in 2004 with the WIBC being relocated to Atlanta, Georgia and sanctioning its first world title under new direction on 26 December 2004 at the Cliff Anderson Sports Hall in Georgetown, Guyana with Gwendolyn O'Neil capturing the WIBC World Light Heavyweight title against Krystal Lessey.
Since that time, the WIBC has sanctioned world title fights in the USA, Netherlands Antilles, Trinidad and Tobago, Hungary, and Germany.
Former champions during this era include Leona Brown, Teresa Perozzi, Penthouse feature Hollie Dunaway, supermodel Krisztina Belinszky, iconic Natascha Ragosina, and calendar girl Lisa Garland-who made history fighting the first 10 round world championship fight with 3 minute rounds on 2 March 2012 in Franklin (Nashville), Tennessee, USA.
The WIBC undertook a major transition following the appointment of Marianne Marston as President in May 2019.
Marston's first move was to relocate the WIBC headquarters to the United Kingdom, the second being the formation of a new international board, with representation drawn from five regions – Africa, Americas, Asia, Europe and Oceana.
Her first appointments to the WIBC board being renowned female boxers, as well as qualified referees/judges Bena Kaloki from Kenya and Sheila Cunha from Brazil and highly experienced Commission officials Vikki Duong from Vietnam, Willeke Carli from Italy, Fatima Martinez from Paraguay, Iandra Santos do Lago from Brazil as well as ophthalmic specialist Dr Angela Jones from the United Kingdom and Swiss Born Investment Banker Georgina Badine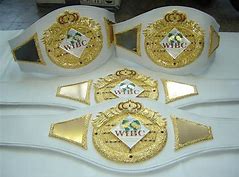 Marianne Marston – WIBC President & Championship Committee Chairwoman
Bena Kaloki – WIBC Vice President (Africa) & Head of Officials
Sheila Cunha – WIBC Vice President (Americas) & Ranking Committee Chairwoman
Vikki Duong – WIBC Vice President (Asia) & Arbitration Committee Chairwoman
Willeke Carli – WIBC Vice President (Europe) & Championship Committee Vice-Chairwoman
TBA – WIBC Vice President (Oceana)
Barbara Seretan Gold – WIBC Chairwoman & Media Committee Chairwoman
Georgina Badine – WIBC Finance Director/Treasurer
Fatima P Ovelar Martínez – WIBC Ranking Committee Vice-Chairwoman
Iandra Carolina Santos do Lago – WIBC Arbitration Vice-Chairwoman & Championship Committee Member
TBA – WIBC Chief Medical Officer
Dr Angela Jones, FBDO, CL (Hons) – WIBC Chief Medical Officer (Ophthalmic)
Contact WIBC
Office of the President
59 Holders Hill Avenue,
London NW4 1ES,
United Kingdom
Tel: +44 (0)7501 013483
E.Mail: office@wibcboxing.com
Web: www.wibcboxing.com