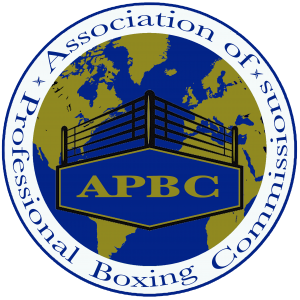 The APBC is a Non-Governmental Organisation (NGO) through which the Commissions that regulate the Sport of Professional Boxing World-wide are able to cooperate and discuss, as well as introduce regulations for the betterment of the Sport and those that compete, especially within the realms of Licensing and Medical Standards, Ringside Health & Safety, Sanctioning and Competition Rules & Regulations.
Whilst full membership to the APBC is limited to Professional Boxing Commissions, Associate Membership to the APBC is open to all license holders from the World of Professional Boxing, whether an Official, Manager, Promoter, Matchmaker, Coach or Boxer as well as and Championship Boxing Organizations and Boxing Equipment manufacturers etc as we feel that their input is vitally important, especially within the realm of regulation and health and safety.
APBC es una Organización No Gubernamental (ONG) a través de la cual las Comisiones que regulan el Deporte de Boxeo Profesional en todo el mundo pueden cooperar y debatir, así como introducir regulaciones para el mejoramiento del Deporte y aquellas que compiten, especialmente dentro de las normas y reglamentos de licencia y normas médicas, Ringside Health & Safety, sanciones y normas de competencia.
Si bien la membresía completa al APBC está limitada a las Comisiones de Boxeo Profesional, la Membresía Asociada al APBC está abierta a todos los titulares de licencias del Mundo del Boxeo Profesional, ya sea un Oficial, Gerente, Promotor, Matchmaker, Entrenador o Boxeador, así como un Boxeo de Campeonato. Organizaciones, fabricantes de equipos de boxeo, etc., ya que consideramos que su aportación es de vital importancia, especialmente en el ámbito de la regulación, la salud y la seguridad.
Fuente: https://apbcboxing.com/
A APBC é uma Organização Não-Governamental (ONG) através da qual as Comissões que regulam o Esporte de Boxe Profissional em todo o mundo são capazes de cooperar e discutir, bem como introduzir regulamentos para a melhoria do Esporte e aqueles que competem, especialmente dentro os domínios de Licenciamento e Padrões Médicos, Saúde e Segurança do Ringside, Regras e Regulamentos de Sancionamento e Competição.
Embora a adesão plena à APBC seja limitada a Comissões de Boxe Profissional, a Associação Associada à APBC está aberta a todos os portadores de licença do Mundo de Boxe Profissional, seja Oficial, Gerente, Promotor, Matchmaker, Treinador ou Boxeador, bem como e Campeonato de Boxe Organizações e fabricantes de equipamentos de boxe, etc, como sentimos que a sua entrada é de vital importância, especialmente dentro do domínio da regulação e saúde e segurança.
Fonte: https://apbcboxing.com/