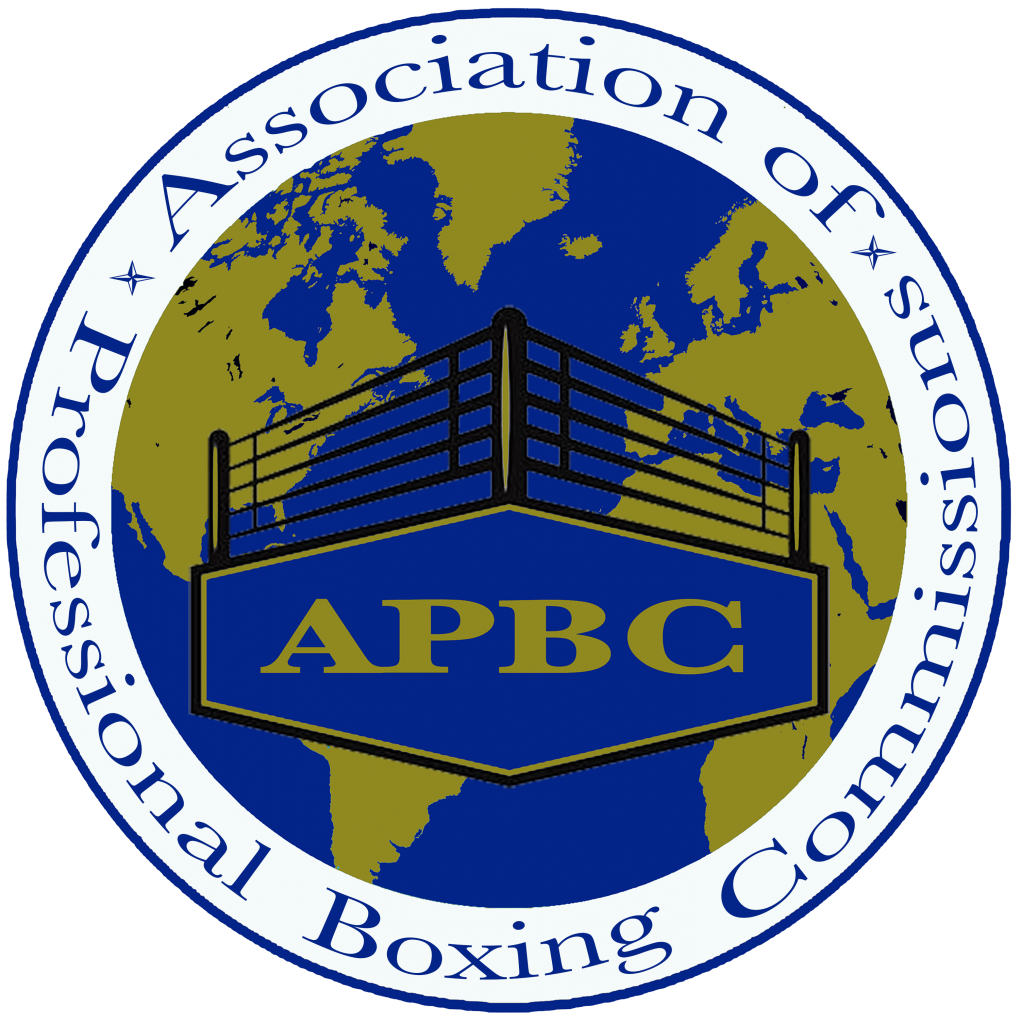 Associação Nacional de Boxe-Internacional (ANB) Championship
President: Adimilson Vasconcelos Da Cruz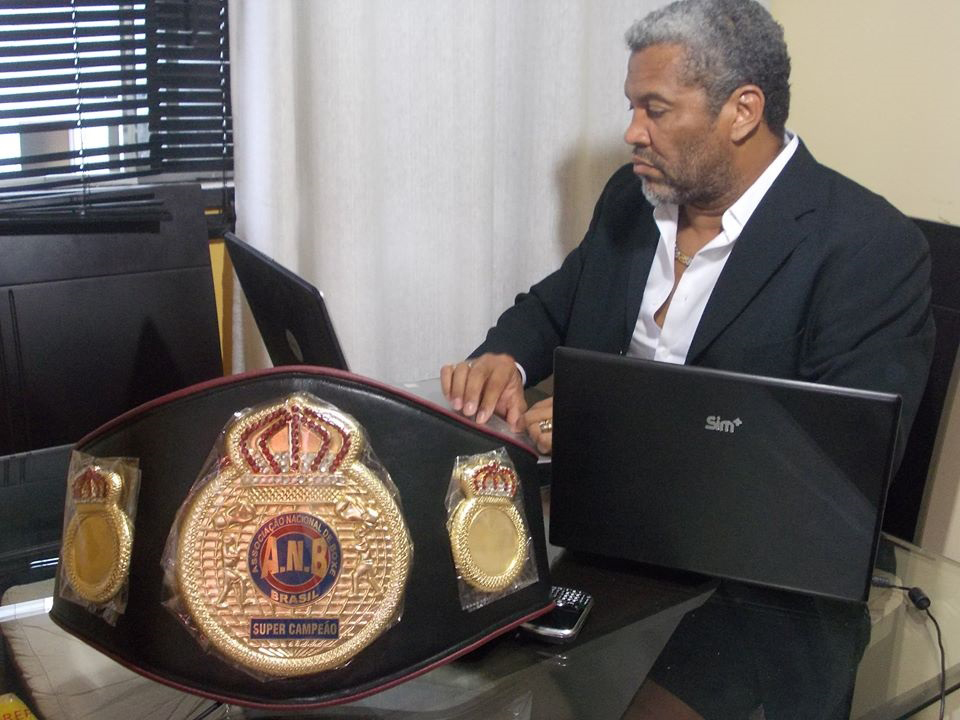 Vice President: Iandra Carolina Santos Do Lago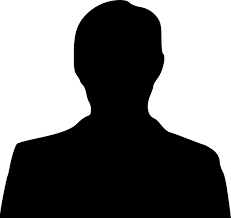 Vice President: Sheila Beatriz Aires Da Cunha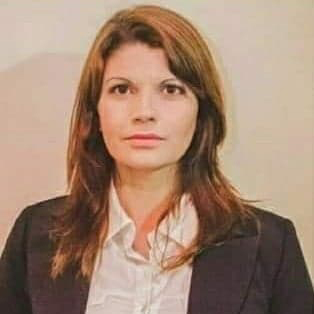 CONTACT:
Associação Nacional de Boxe-Internacional (ANB)
Rua Cilina Azul
NE: 5000, Barirro
Pau Da Lima
Cidade
Salvador
Estado
Bahia-Bahia 41-245-000
Brazil
Tel: +55 71 99183 4159
Tel: +55 71 988877 2936
E.Mail: boxelala@hotmail.com
E.Mail: boxingprofissional@gmail.com
Web: https://anboxe.blogspot.com/
Web: https://boxeando.net/tag/associacao-nacional-de-boxe/
Social Media: https://www.facebook.com/pages/category/Organization/Associa%C3%A7%C3%A3o-Nacional-de-Boxe-143634855697597/
EBL EUROPEAN BOXING LEAGUE LTD
London, UK
Rafael López – President
Tel: (USA) +1 305 546 5105
E.Mail: info@eblboxing.com
Web: www.europeanboxingleague.co.uk
Facebook: www.facebook.com/eblboxing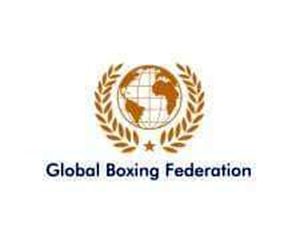 Global Boxing Federation
P.O.Box 1212,
Muncie, Indiana, USA.
Emmanuel Johnson – President
Tel: +33 658 71 37 37
E.Mail: bohemien.promotion@gmail.com
Facebook: www.facebook.com/globalboxingfederationgbf/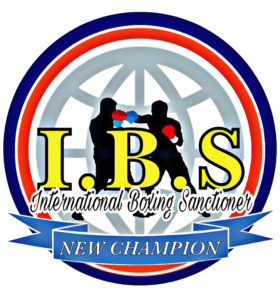 International Boxing Sanctioner
Co-President: Anthony Gregory Sanderson
Co-President: Deniz Gemici
Secretary General: Tomas Garcia
CONTACT:
2329 Lake Debra Drive
Unit 2728
Orlando, Florida
United States 32835
Tel: +1 (786) 482 3263
E.Mail: infoibsboxing@gmail.com
Web: www.ibsboxingofficial.com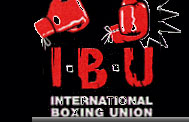 The International Boxing Union (IBU) was created June 1911 in Paris, France. It was an attempt to create a unified international governing body for professional boxing. Signators of the Protocol for the IBU were: Paul Rousseau (President of Fédération Française de Boxe et de Lutte) for France; Fred Tilbury (an Englishman, Master of Boxing, and President of Fédération Belge de Boxe) for Belgium; and Victor Breyer (President of Société Française de Propagation de la Boxe Anglaise), having an official mandate by the New York State Athletic Commission, and consequently acting on behalf of some American boxing authorities. Switzerland joined the IBU in November 1913.
The IBU suspended operations with the outbreak of World War I, but resumed action on February 5, 1920—this time headquartered in Paris. Eventually, by the end of 1942, the IBU was in the hands of the Nazis and Fascists, who transformed it into the "Associazione Pugilistica Professionistica Europea" (APPE). By December 1, 1944, the IBU/APPE was dormant. In 1946, from the inactiveness of the APPE, several members left to form the European Boxing Union (EBU) leaving the IBU/APPE in limbo.
In 1996, new life was breathed into the International Boxing Union (IBU) as it once again took its place as a professional boxing sanctioning body but now based in Atlanta, Georgia, United States but maintaining its championship lineage.
The IBU has sanctioned title matches and crowned "world champions" in countries such as Barbados, Guyana, Benin, Gabon, Germany, Finland, Hungary, and the United States. In 2000 and 2001 the IBU had the "ESPN2 Fight of the Year" and the Ring Magazine "Fight of the Year" runnerup for 2000. While politics from the so called "Big 4" sanctioning bodies has at times stifled widespread recognition as its champions as best fighters in their class the IBU continues to strive and succeed. Many former IBU title holders have achieved huge success making thousands and sometimes millions of dollars after achieving their initial success with the IBU.
Contact the IBU
International Boxing Union, Inc.
4175 Roswell Road NE. Atlanta, Georgia USA. 30342.
Tel (USA): 1-404-808-9268
E.Mail: office@ibuboxing.com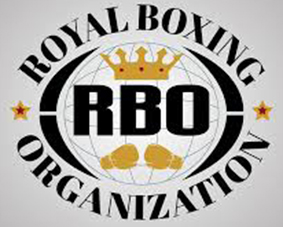 Royal Boxing Organization
Président/Founder: Sébastien Pitois
Phone: + 33 568 71 37 37
E.Mail: Sebastien.pitois73@gmail.com
Facebook: www.facebook.com/RoyalBoxingOrganization/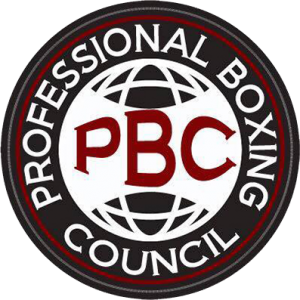 Professional Boxing Council (PBC)
15 Granitehill Terrace
Aberdeen AB22 8AT
United Kingdom
Russell Jaques – President
Tel: +44 (0)7904 129668
E.Mail: proboxingcouncil@yahoo.com
Web: http://professionalboxingcouncil.com/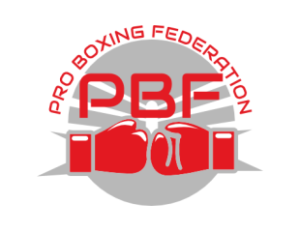 PRO BOXING FEDERATION
Location: Miami (USA)
Website: www.pbfboxing.com
Facebook: www.facebook.com/proboxingfederation/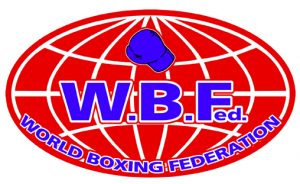 World Boxing Federation (WBF)
Rietstraat 33,
8730 Beernem,
Belgium.
Howard Goldberg – President
Tel: +27 – 21 – 55 – 14 – 612.
Tel: +27 – 84 – 58 – 14 – 612.
E.Mail: manic@iafrica.com
Susanne Lau – General Secretary
Tel: +49 1525 363 8023.
E.Mail: susi.lau@worldboxingfederation.net
Olaf Schroeder – Executive Director
Tel: +49 52 25 87 21 420.
Mobile: +49 15 90 416 1573.
E.Mail: fight-production@t-online.de
Clive Baum, Media Director
E.Mail: wbfpress@outlook.com
Web: www.worldboxingfederation.net/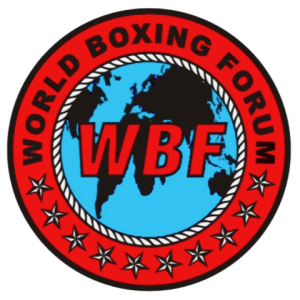 World Boxing Forum (WBF)
2555 Collins
Miami Beach 33140
Rafael López – President
Tel: +1 305 546 5105
E.Mail: info@worldboxingforum.com
Facebook: www.wbfworldboxingforum.com/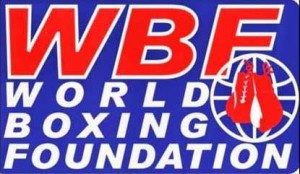 World Boxing Foundation (WBF)
P.O. Box 934
Mt Waverley 3149
Victoria, Australia
Mick Croucher – President
mick@croucher.com.au
Tel: +61 418 564 842
Office: +613 9878 0260
Web: www.worldboxingfoundation.com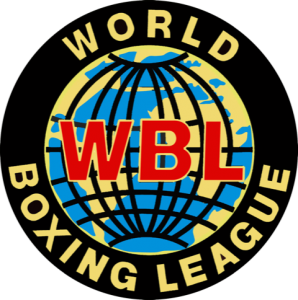 World Boxing League LLC (WBL)
2555 Collins
Miami Beach
Florida 33140
Rafael López – President
Tel: +1 305 546 5105
E.Mail: info@worldboxingleague.net
Web: www.wblworld.com
Facebook: www.facebook.com/worldboxingleague/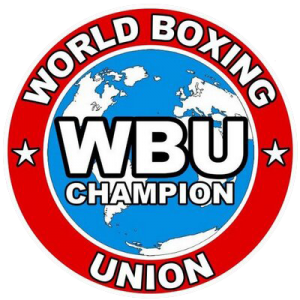 WORLD BOXING UNION (Germany)

World Boxing Union
Beckmannstrasse 9 – 31863
Coppenbrügge
Germany
Torsten Knille – President
Email: president@wbu-boxing.com
Phone: +49 1577 4719789
Web: www.wbu-boxing.com/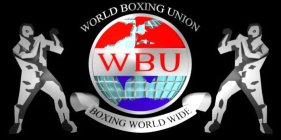 The World Boxing Union (USA) is a professional boxing sanctioning body approaching its twentieth year in the business of sanctioning world championship fights, in it's original form and ownership, the WBU had a 'golden' period between 1995-2006 when its title contests were often shown live on satellite and terrestrial television.
The WBU has been immortalized in cinema history by the hit movie "The Fighter" starring Mark Wahlberg. WBU titles were particularly well recognised in Europe and Africa. WBU titles have been held by the likes of Ricky Hatton, George Foreman, Thomas Hearns, Baby Jake Matlala, James Toney, Johnny Nelson and Micky Ward (in reality he was "The Fighter").
In 2011 the WBU was reformed in the United States of America under the stewardship of Don "Moose" Lewis – President of men's professional boxing sanctioning body the IBU-International Boxing Union, Inc., the WAA-World Athletic Association, Inc. and the WIBC-Women's International Boxing Council, Inc.
Since 2011 the current WBU Executive Committee has been active re-establishing the WBU as a world-wide sanctioning body, while embracing the legacy of the original World Boxing Union
The WBU had it first recognized World title under reorganization on 10 September 2011 when former "The Contender" television show participant Jimmy Lange defeated Raul Munoz by TKO in round 6 at the Patriot Center in Fairfax, Virginia. This was to catapult the WBU to a banner year in 2012 with new champions crowned and a world title even changing hands.
The World Boxing Union has a long and glorious history of sanctioning World, Inter-Continental and International Championship fights within Europe, over the years many of Europe's top stars have been crowned WBU Champion, such as Ricky Hatton, Tony Oakey, Graham Earl, George Kandelaki, Wayne Alexander, Matt Skelton, Enzo Maccarinelli, Toncho Tonchev, Michele Piccirillo, Norbert Nieroba
With such a historical wealth of global experience that the World Boxing Union possesses will ensure that events sanctioned are of the highest possible standard.
Contact:
World Boxing Union, Inc.
4175 Roswell Road NE. Atlanta, Georgia USA. 30342.
Tel: +1 404-808-9268
E.Mail: office@wbuboxing.org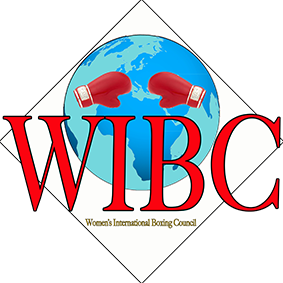 Women's International Boxing Council (WIBC)
The Women's International Boxing Council-known as the WIBC, began in 2002 in Fort Lauderdale, Florida by former World Kickboxing Champion Jeff Gibson.
The WIBC was created as a platform to showcase the talent of world class female professional boxers, who up to that time, boxed in relative obscurity.
Gibson started with a bang on 21 December 2002 with his world title card at the War Memorial Auditorium in Fort Lauderdale, Florida featuring a "who's who" of women's boxing.
Results were the legendary Ann Wolfe TKOing Martha Valley for the WIBC Super Middleweight title, Deborah "Sunshine" Kettfether defeating former world champion Mitzi Jeter, Lisa Brown winning by decision over Karen Martin, Marianne Chubirka over Gracie Roca, and Yvonne Reis defeating Bonnie Mann.
Jeff continued to promote combat sports events but realized the conflict of interest controlling the WIBC and promoting presented; thus he contacted Don "Moose" Lewis, Chairman of the IBU-International Boxing Union to sell the organization.
The transaction was completed in 2004 with the WIBC being relocated to Atlanta, Georgia and sanctioning its first world title under new direction on 26 December 2004 at the Cliff Anderson Sports Hall in Georgetown, Guyana with Gwendolyn O'Neil capturing the WIBC World Light Heavyweight title against Krystal Lessey.
Since that time, the WIBC has sanctioned world title fights in the USA, Netherlands Antilles, Trinidad and Tobago, Hungary, and Germany.
Former champions during this era include Leona Brown, Teresa Perozzi, Penthouse feature Hollie Dunaway, supermodel Krisztina Belinszky, iconic Natascha Ragosina, and calendar girl Lisa Garland-who made history fighting the first 10 round world championship fight with 3 minute rounds on 2 March 2012 in Franklin (Nashville), Tennessee, USA.
The WIBC undertook a major transition following the appointment of Marianne Marston as President in May 2019.
Marston's first move was to relocate the WIBC headquarters to the United Kingdom, the second being the formation of a new international board, with representation drawn from five regions – Africa, Americas, Asia, Europe and Oceana.
Her first appointments to the WIBC board being renowned female boxers, as well as qualified referees/judges Bena Kaloki from Kenya and Sheila Cunha from Brazil and highly experienced Commission officials Vikki Duong from Vietnam, Willeke Carli from Italy, Fatima Martinez from Paraguay and Dr Angela Jones from the United Kingdom.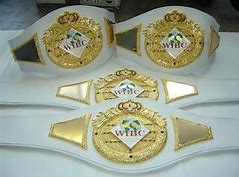 WIBC President & Championship Committee Chairwoman
Marianne Marston
WIBC Vice President (Africa) & Head of Officials
Bena Kaloki
WIBC Vice President (Americas) & Ranking Committee Chairwoman
Sheila Cunha
WIBC Vice President (Asia) & Arbitration Committee Chairwoman
Vikki Duong
WIBC Vice President (Europe) & Championship Committee Vice-Chairwoman
Willeke Carli
WIBC Vice President (Oceana)
TBA
WIBC Chairwoman & Media Committee Chairwoman
Barbara Seretan Gold
WIBC Treasurer & Ranking Committee Vice-Chairwoman
Fatima P Ovelar Martínez
WIBC Chief Medical Officer
TBA
WIBC Chief Medical Officer (Ophthalmic)
Dr Angela Jones, FBDO, CL (Hons)
Contact WIBC
Office of the President
59 Holders Hill Avenue,
London NW4 1ES,
United Kingdom
Tel: +44 (0)7501 013483
E.Mail: office@wibcboxing.com
Web: www.wibcboxing.com