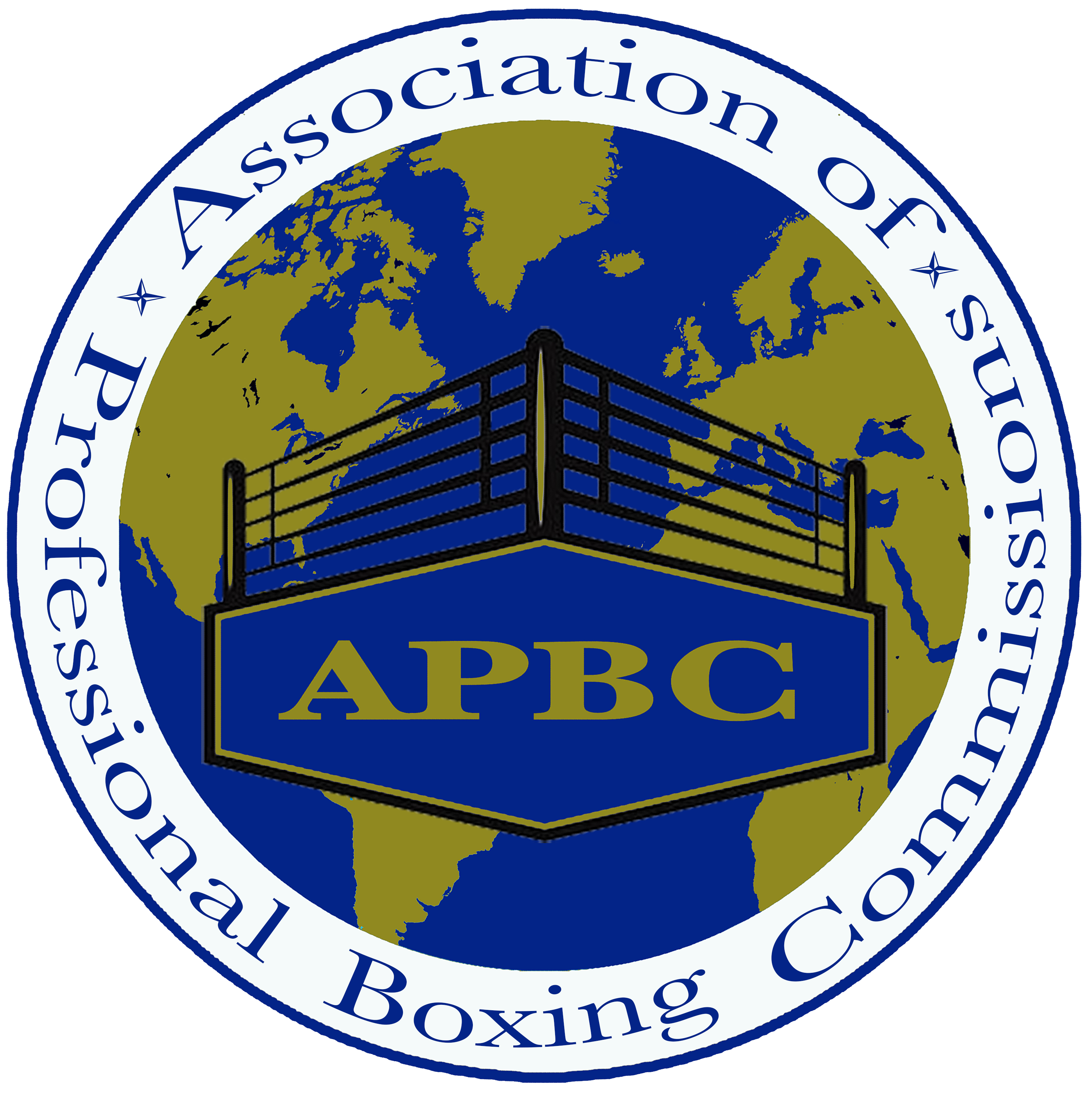 It's been an extremely busy month since the last Newsletter, it's also been one of the saddest, following the passing of two true warriors, Maxim Dadashev and Hugo Santillan, from injuries sustained in the ring
The APBC send their most sincere condolences to the family and friends of both Maxim and Hugo.
It is our hope that in the future that the ongoing APBC research into head injuries, and possible rule changes that will come from the research, will go a long way to preventing further tragedies like these – more on this latter.
NEW MEMBERS
Please welcome the Professional Boxing Association (PBA) from the United Kingdom, the Ghana Adaptive Boxing Council (GABC) from Ghana, Cyprus Professional Boxing Commissions (CPBC) and Professional Boxing India (PBI) from India, who are the latest commissions to join the APBC Family.
Also please welcome the APBC's newest affiliate members Boxing Kazi Kazi Promotions from Tanzania and Royal Sports Promotions Pvt Ltd from India.
Continental Boxing Federation (CBF) from Germany, is the latest Championship organisation to join the APBC.
LEGAL COMMITTEE CHAIR
I'm pleased to announce that Mr Sven Staack from the Bund Deutscher Faustkämpfer (BDF) in Germany has been appointed Chairman of the APBC Legal Committee.
RING OFFICIALS TRAINING
Late June see recent APBC member Cyprus Professional Boxing Commission (CPBC) successfully host their first APBC Referee and Judges Courses.
On the 28th July Leeds in the United Kingdom will once again be the location for the next APBC Referee and Judges Courses – full details on the APBC website at https://apbcboxing.com/?page_id=688
The first Ring Official courses to take place in the continent of Africa are close to being finalised and are expected to take place in Kenya in either late August or September this year, as soon as venue and date is confirmed we will make an official announcement both via e.mail as well as via the media.
Any member commissions interested in hosting future Ring Officials courses please e.mail office@apbcboxing.com
JOSHUA-RUIZ
Over the past month we have seen yet more drama in the Heavyweight boxing scene, both Joshua-Ruiz and Whyte-Rivas have proved to be controversial, albeit in different ways.
If the reports are true, which I am not saying they are, but if Anthony Joshua had been knocked out in sparring ahead of the unification battle, there needs to be a clear precise procedure on the reporting of such situations, not just by the coaching team but also the commissions involved because if this was truly the case Anthony Joshua should not have been allowed to box but should have been suspended by his licensing authority.
The APBC Health & Safety Committee will be charged with researching these matters and consider providing guidelines, because if the reports are true by allowing the contest to go ahead to our view Anthony Joshua was mightily lucky it was just his belts he lost, it could have been far worse for the Londoner.
WHYTE-RIVAS
Again if the reports are true, and again which I am not saying they are, that Dillian Whyte failed anti-doping tests ahead of his fight against Oscar Rivas and not only were the licensing commission notified but also so was the promoter, but not the Championship organisation whose title was on the line.
If this is correct it would be interesting to hear APBC members thoughts on whether the sanctioning of contest should have been withdrawn, or had the commission acted correctly allowing the contest to proceed whilst in possession of knowledge of the alleged failed tests.
Again we feel that there should be clear guidelines for such situations and shall charge an APBC committee to look into the matter.
RESEARCH
The APBC are undertaking research into numerous areas, including a ten year research study on head injuries.
The team of specialists undertaking the research have had numerous papers published including;
Direct Hits To The Head During Amateur Boxing Is Associated With A Rise In Serum Biomarkers For Brain Injury
Should an increase in cerebral neurochemicals following head kicks in full contact karate influence return to play
WEIGHT CUTTING
The ongoing research into head injuries, specifically with regard to bleed on the brain injuries, has highlighted that weight cutting appears to be a contributing factor in the majority of cases.
Whilst the research is still in its infancy the APBC Health & Safety Committee will be assessing the interim results of the research and discuss possible changes to the rules to reduce the risks of boxers dangerously cutting weight.
STANDARDISED MEDICALS & MEDICAL STANDARDS
Without doubt the most important aspect for Boxer Health & Safety
Currently the standards vary, not just country by country but it seems even between commissions that operate in the same country.
As such the APBC Health & Safety and Medical Committees will be charged with developing standardised pre-licensing medical standards as well as pre and post-contest medicals and request comments and suggestions on this matter
Whilst standardised medical regulations may never eradicate injuries, such as those sustained recently by Maxim Dadashev and Hugo Santillan, without doubt they will prevent many, especially when combined with another initiative introduced by APBC member, The British & Irish Boxing Authority (BIBA) – Infra-scanners ringside.
INFRA-SCANNERS
Staying on this extremely important subject of Boxer Health & Safety, 2016 was a terrible year for boxing related head injuries, especially in the United Kingdom, that year five boxers suffered devastating injuries in the UK alone, four of whom Tommy Martin (Bleed on the Brain), https://www.bbc.co.uk/sport/boxing/37750391 Nick Blackwell (Bleed in skull cavity), https://www.mirror.co.uk/sport/boxing/live-nick-blackwell-vs-chris-7636068 – Mike Towell (died following bleed on brain) https://www.bbc.co.uk/news/uk-scotland-tayside-central-46098249 and the aforementioned Eduard Gutknecht (Bleed on the brain) https://www.express.co.uk/sport/boxing/809708/Eduard-Gutknecht-latest-coma-updates-disabled-after-George-Groves-fight were competing on events sanctioned by the British Boxing Board of Control (BBBofC) and the other being Kuba Moczyk, who died following Bleed on the brain sustained on an amateur unlicensed contest – https://www.edp24.co.uk/news/crime/boxer-kuba-moczyk-death-men-in-court-1-5993727
Whilst none of these incidents occurred on events sanctioned by APBC member the British & Irish Boxing Authority (BIBA), the BIBA decided to undertake research, not just into the causes but also in areas that could assist in preventing, or at least reducing, such tragedies and came to the conclusion that there were a number of initiatives that could lead to a reduction of such life changing injuries, and/or death from such injuries, occurring in the ring.
The first of these was the introduction of infra-scanners ringside https://www.bbc.co.uk/sport/boxing/38878500
The Infra-Scanner is a hand held brain scanner that is designed to detect bleeding on the surface of the brain inside the skull, so epidural and subdural bleeds, which are the common bleeds associated with an impact to the head, ones that can commonly cause life changing injuries or in the worse case scenario, death, in a short space of time.
Within Boxing, the Infra-Scanner is not intended to replace an MRI scan, which is required annually for Professional Boxers, but allows Doctors at Ringside to undertake a two or three minute scan, to determine if as a result of the boxing match that a boxer may have sustained an epidural and subdural bleed to the head.
Should the scan produce a positive result this will enable the Ringside Doctors to ensure that the Boxer is admitted immediately to the nearest specialist unit, where the appropriate care can be undertaken.
The scanners were successfully introduced in March 2017 http://www.boxbiba.com/?p=2474 and BIBA also utilised them in Malta at the request of fellow APBC member Malta Boxing Commission (MBC) later that month http://www.boxbiba.com/?p=2589
The APBC actively suggest all members consider purchasing infra-scanners, however as we are fully aware that the cost of doing so may be beyond some commissions as such we shall be contacting the manufacturers to ascertain whether discounts can be obtained should these be purchased in bulk via the APBC.
HEALTH & SAFETY MODULES
The APBC shall be creating specific health & safety modules, each module will be targeted at specific roles within the sport – Officials, Ringside Medical Teams, Coaches, Promoters and of course the Boxers themselves.
Each module will cover the rules and expert advice pertaining to their role in depth and each will also contain the following elements;
Duty of Care
Head Trauma Signs & Symptoms
Once completed all APBC members will be able to download the modules and distribute to the appropriate license holders.
ACCURATE RECORD KEEPING
Whilst many people within the sport probably would not equate Record Keeping with Health & Safety, it is the APBC's belief that accurate Record Keeping is as essential as a highly experienced Ringside Medical Team.
A matchmaker relies on a Record Keeper to provide one hundred percent accurate records to ensure a credible and fair contest, however that is not always the case.
Under the 15 USC Ch. 89 Professional Boxing Safety Act of 1996, §6301 Definition (3) Boxer Registry it states: "The term 'Boxer Registry' means any entity certified by the Association of Boxing Commissions for the purposes of maintaining records and identification of boxers"
Under the short title of 2000 Amendment – heading Purposes of 2000 Amendment it is stated;
to protect the welfare of professional boxers on an interstate basis by preventing certain exploitive, oppressive, and unethical business practices;
(2) to assist state boxing commissions in their efforts to provide more effective public
oversight of the sport; and
(3) to promote honorable competition in professional boxing and enhance the overall
integrity of the industry.
It is the APBC's intention to appoint an official record keeper that meets with the Professional Boxing Safety Act of 1996 as soon as possible and whilst have already received many e.mails with regard to the two proposed organisations – Pro Boxing Records (Formerly Fight Fax) and Boxrec – we would prefer to have every members view before approaching either organisation.
UNIVERSAL RANKING SYSTEM
Whilst not directly related to boxer health & safety, but something that has been lacking in the sport for so long is an accurate Ranking Organisation.
Whilst most Championship Organisations have their own ranking strategy, which only list those registered with the individual Championship organisation, currently there are just two universal Ranking formats available, one is an independent Ranking Organisation who only rank the top twenty of each division and the other is the heavily flawed and inaccurate Boxrec Rankings.
To this end the APBC have joined forces with BoxRanking.Com and it is expected that by the end of the year all Professional Boxers will be registered and finally there will be an accurate Ranking system available for all, so please ensure that all licensed boxers are registered with BoxRanking.com
INTERNATIONAL BROADCAST OPPORTUNITIES
The APBC have developed relationships with Broadcasters world wide and are willing and able to assist any APBC member or their promoters with broadcasting opportunities via National terrestrial networks and Cable/Satellite TV networks on most continents as well as on-line streaming. Both Free to View and PPV opportunities are available.
MEDIA – PRESS AND BROADCAST OPPORTUNITIES
Go Sports & Entertainment is offering APBC members both print/on-line media exposure as well as free to air live or delayed on-line streaming opportunities.
Firstly should any APBC members and/or their promoters have press releases please e.mail to admin@go-boxing.net
In the same vein, BoxingGhana.com have also stated that they will publish press releases from APBC members and their promoters – please send to info@boxingghana.com
Also please don't forget that the APBC's own on-line journal www.thepugilist.info also will publish any releases from members or their licensed promoters – e.mail editor@thepugilist.info
Go has also recently created a YouTube Channel in order to provide further live streaming and video content for their boxing news portal www.go-boxing.net and again this channel will be available for all APBC members should you have content you wish to reach a broader market.
Please assist the early development of this YouTube channel by subscribing to it at https://www.youtube.com/channel/UCp7CApuksbB_FWO0CP2_ghw
CHAMPIONSHIP BOXING
The APBC Championship Committee Chairman Russell Jaques has stated the Committee's intention to begin discussing minimum standards required for match-ups for Championship contests
Currently there are numerous championship organisations, the vast majority of whom have stringent standards, with regard to eligibility to box for Championship honours, however a number of the smaller championships have been less conscientious of standards when it comes to agreeing match-ups.
For Championships to be credible, the APBC believe there should be agreed minimum standards observed by ALL Championships and as such the Championship Committee has requested input on this matter from the APBC membership to assist with the review.
Mr Jaques has stated he would welcome comments and suggestions from all members.
EXPULSION FROM THE APBC
Staying with Championships, I'm disappointed to have to include in this newsletter that the APBC have been left with no other option than to expel the Championship organisations operated by Mr Don Lewis from Atlanta, Georgia, USA due to his actions which have been deemed to be a clear case of Bringing the Sport into Disrepute.